What happens next? How the Queen's funeral day will play out
Britain enters the final day of Queen Elizabeth II's lying in state ahead of a heavily choreographed funeral on Monday.
Thousands of people continue to queue to pay their respects to the Queen as the final full day of her lying in state begins and heads of state continue to arrive in London ahead of Monday's funeral.
Here is a breakdown of what will happen in the coming days.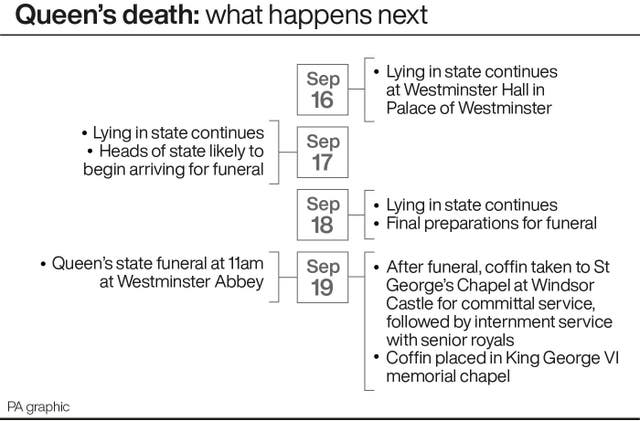 Sunday September 18:
Sunday marks the final full day of the lying in state and heads of state will continue to arrive for the funeral.